Devinci's Tips for Bike Commuting
Invest in a quality bike
A quality bike is the most important factor in a successful bike commute. You don't need the most expensive model, but you do need one that's comfortable and reliable and that fits your riding style.
There are many great options available in terms of price, quality, and style, so make sure you know what kind of riding you're planning to do, and talk to a knowledgeable salesperson who can advise on equipment, such as locks, lights, racks, and helmets.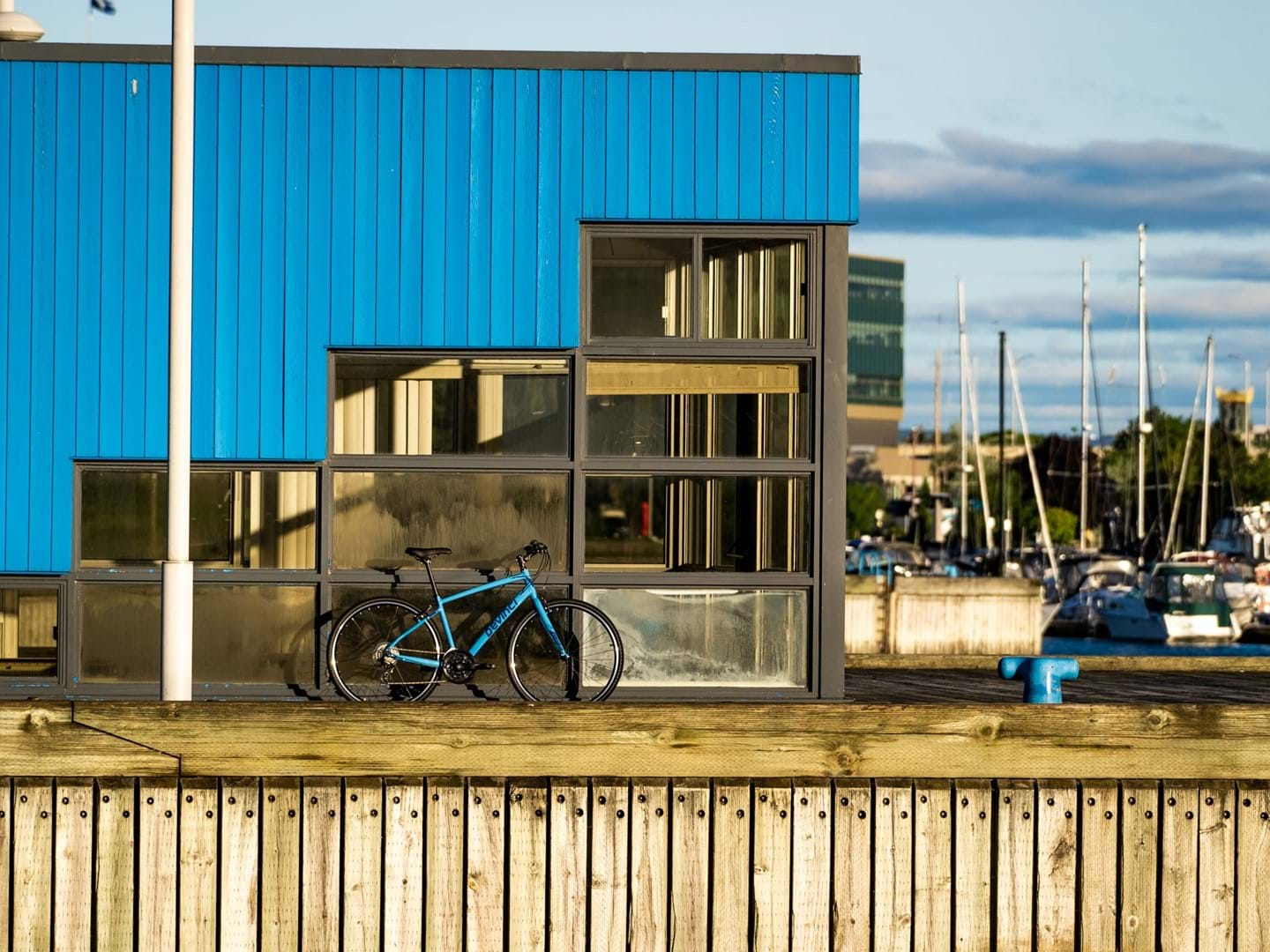 Get a proper bike fit
Once you have your bike, make sure it's properly fitted to your body, from seat height to handlebar stem. Taking time to fit your bike will help prevent injuries and make your ride more comfortable and enjoyable.
If you've never ridden a bike before, finding the right size of bike is your top priority. It should fit your body size and shape. A comfortable saddle is crucial to any successful ride!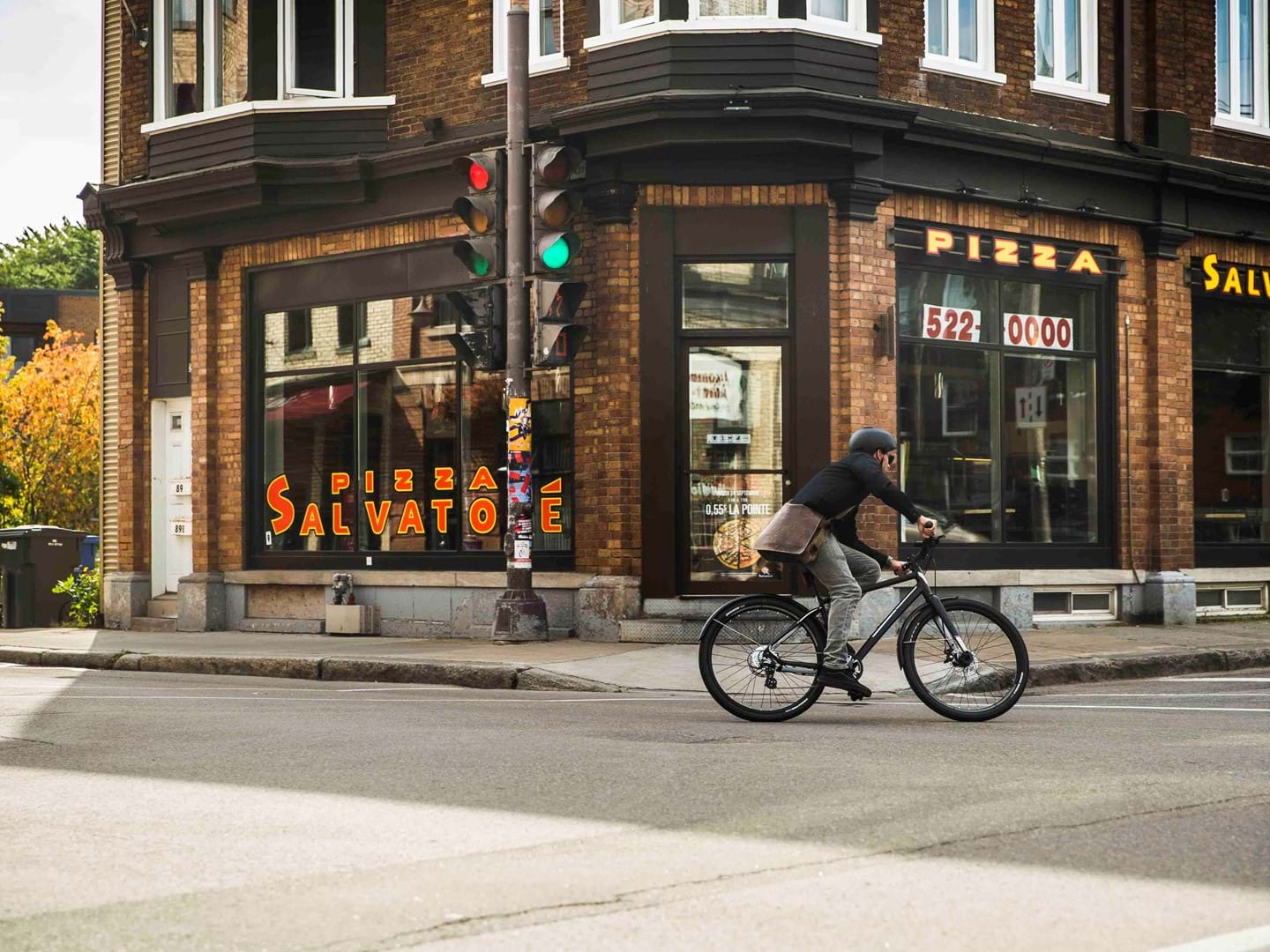 Plan your route
You may wonder, "Why plan my route? I commute to work every day!" But your bike commute may take a different route, using a less busy road or a bike path. With these changes, you're more likely to get lost or take a wrong turn. Plan out your route before you head out so you know exactly where you're going.
Once you plan your bike route, do yourself a favour and ride it on the weekend first. This will get the stress out of your system, and you'll feel prepared on your first real bike commuting day.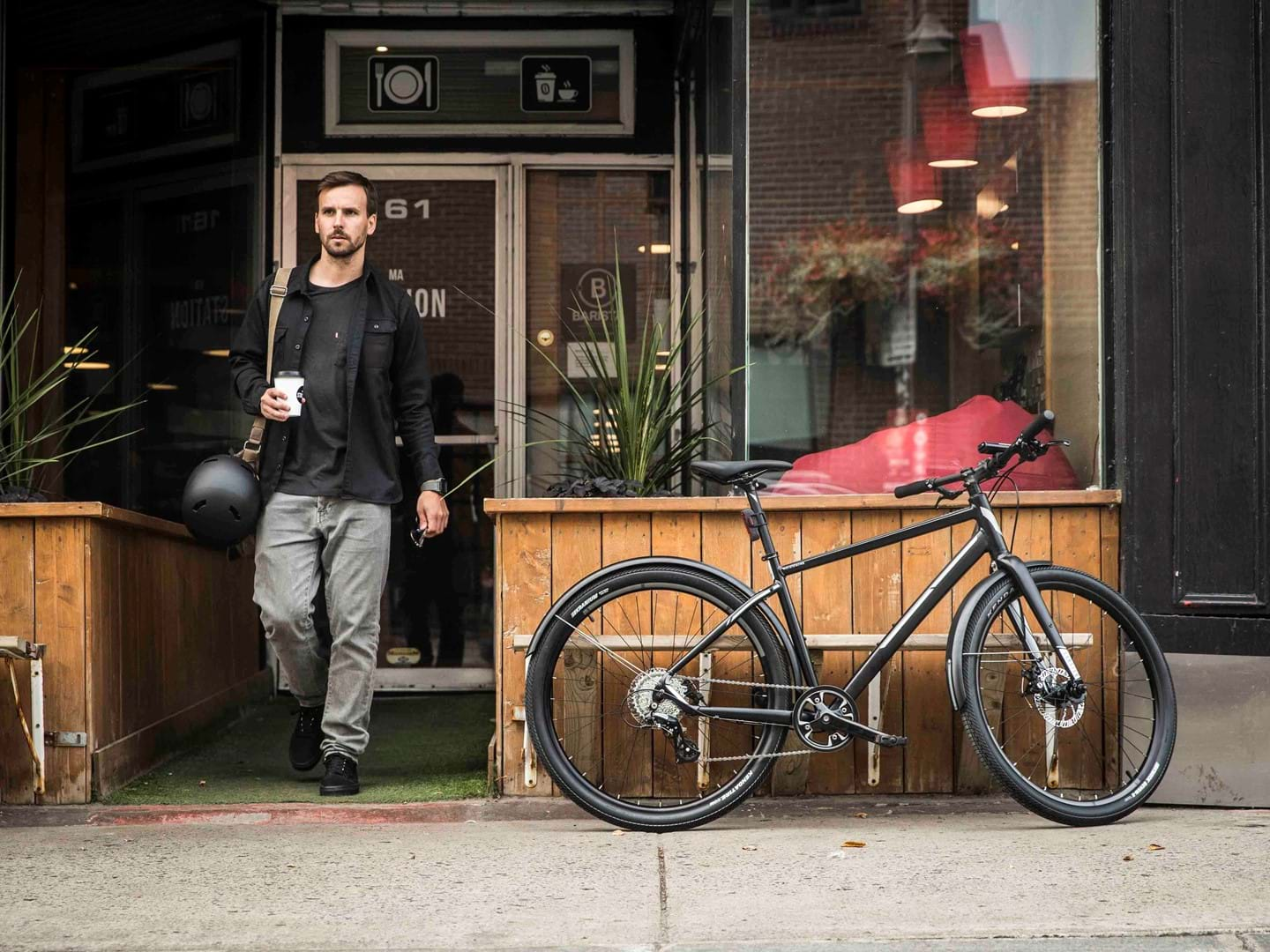 Leave yourself extra time
Don't stress! Make sure to leave yourself plenty of time to get to your destination. With extra time planned in, you'll be able to react and change plans if necessary, no matter what might cross your path.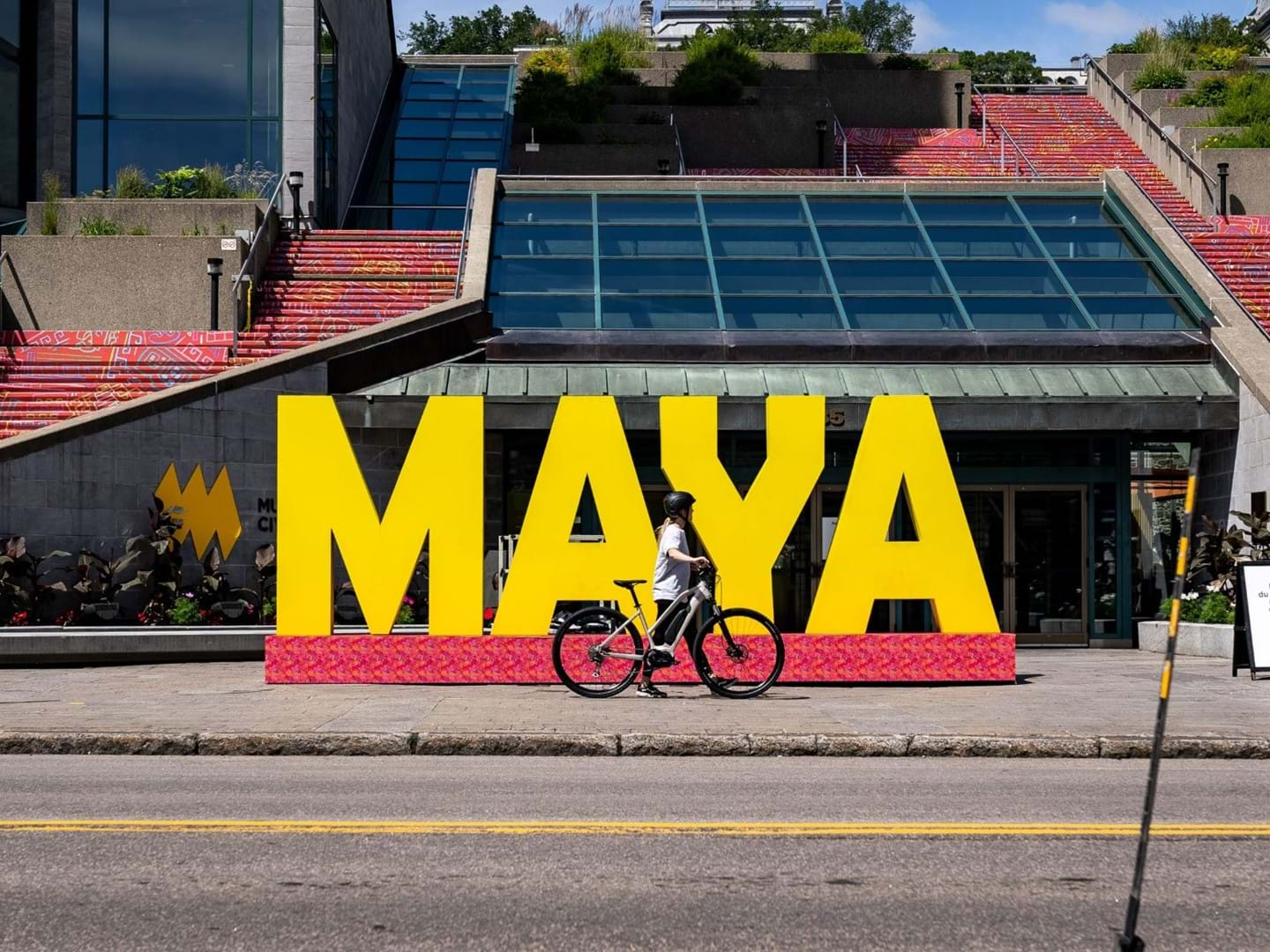 Dress for the weather
Inclement weather is no excuse not to commute by bike. Dress appropriately for the conditions and be prepared for anything Mother Nature throws at you. As famed British adventurer Alfred Wainwright once wrote: "There's no such thing as bad weather, only unsuitable clothing."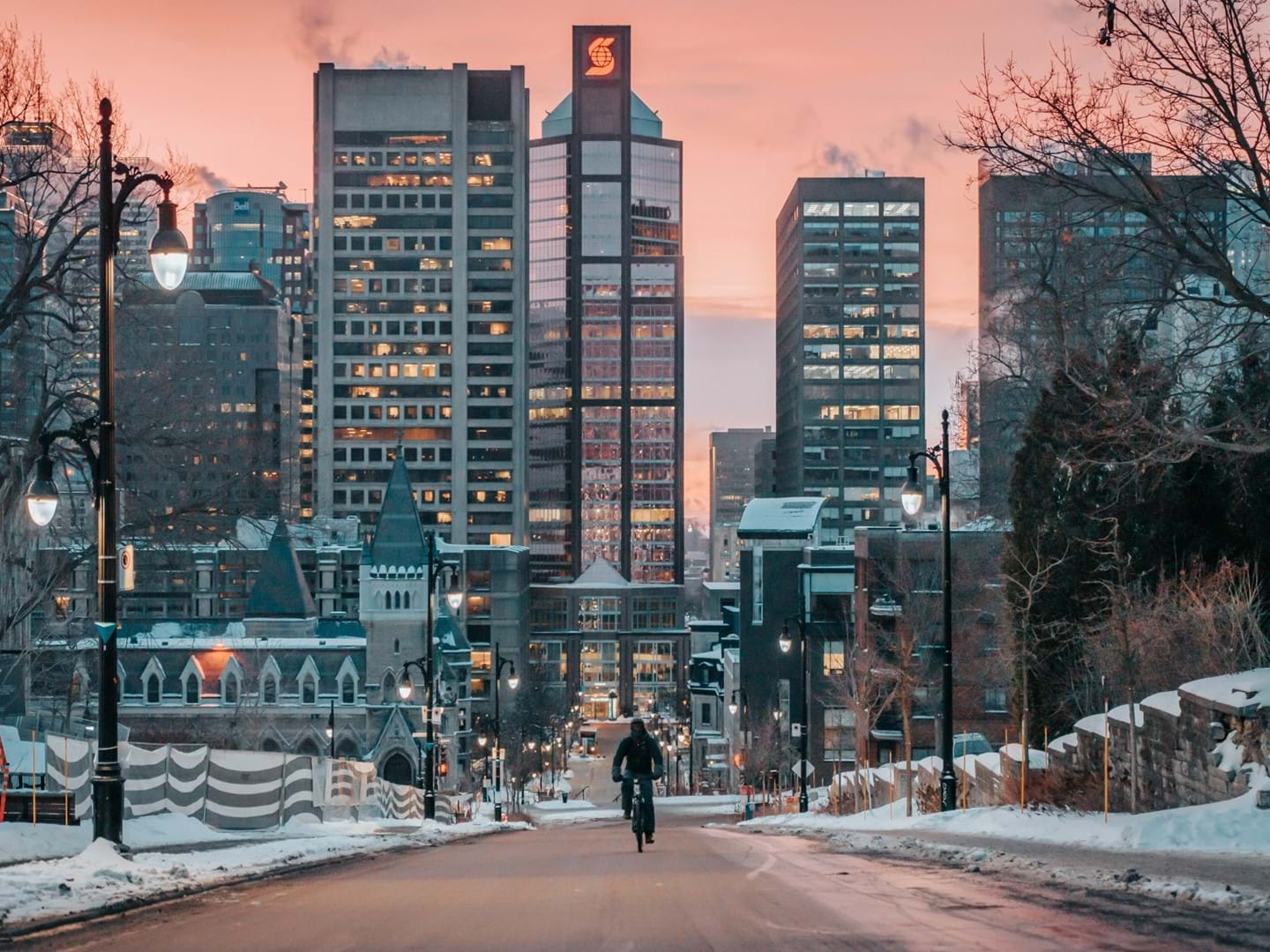 Pack light
You don't want to be weighed down by a heavy backpack while biking. Pack only what you need for the day and leave the rest at home or in your office. Better yet, invest in some quality bike panniers and a rack to hold your clothes and laptop.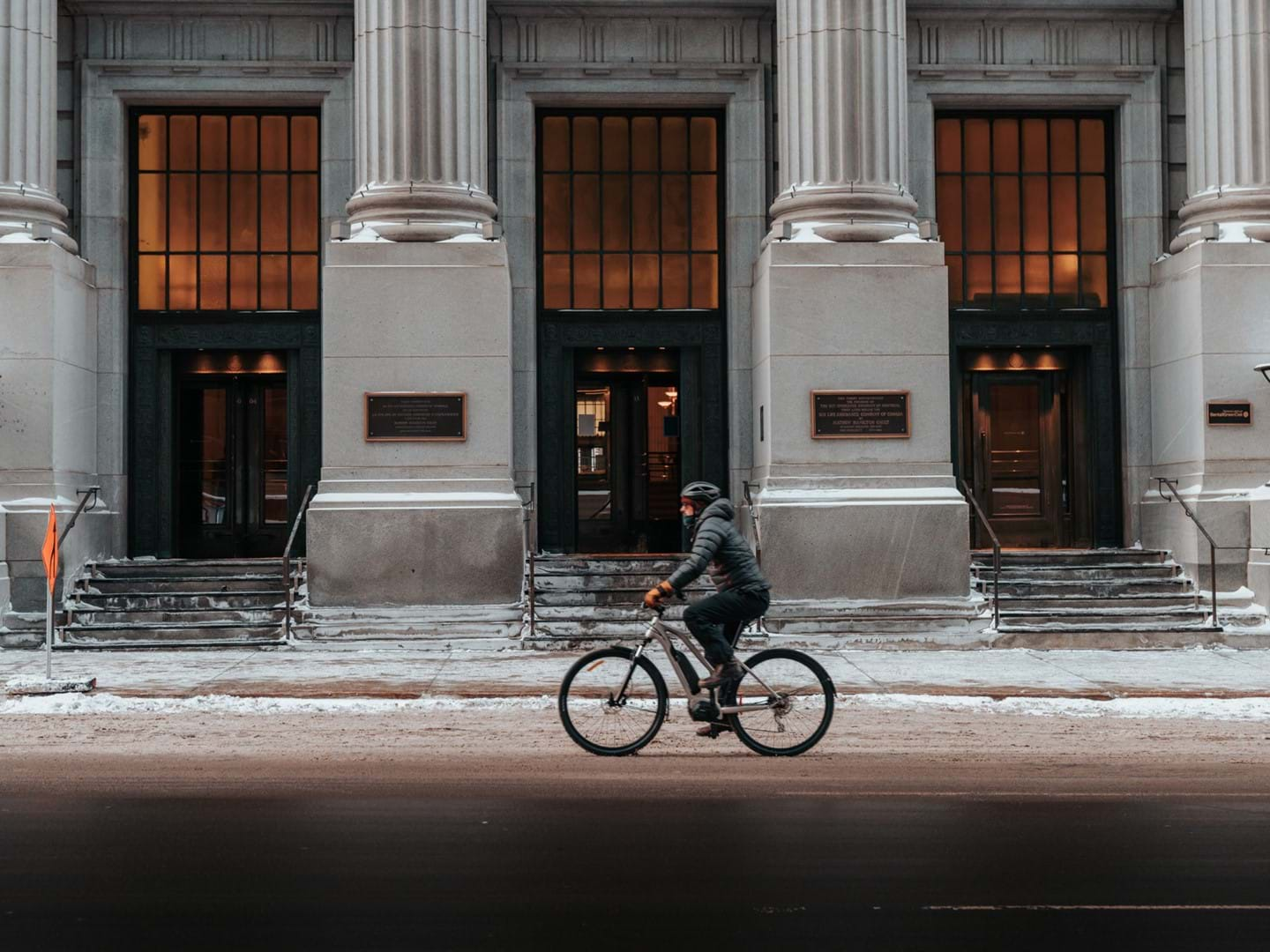 Be visible
Make sure you're visible to other cyclists and to motorists on the road. Wear bright or reflective clothing and equip your bike with lights for daytime and nighttime riding.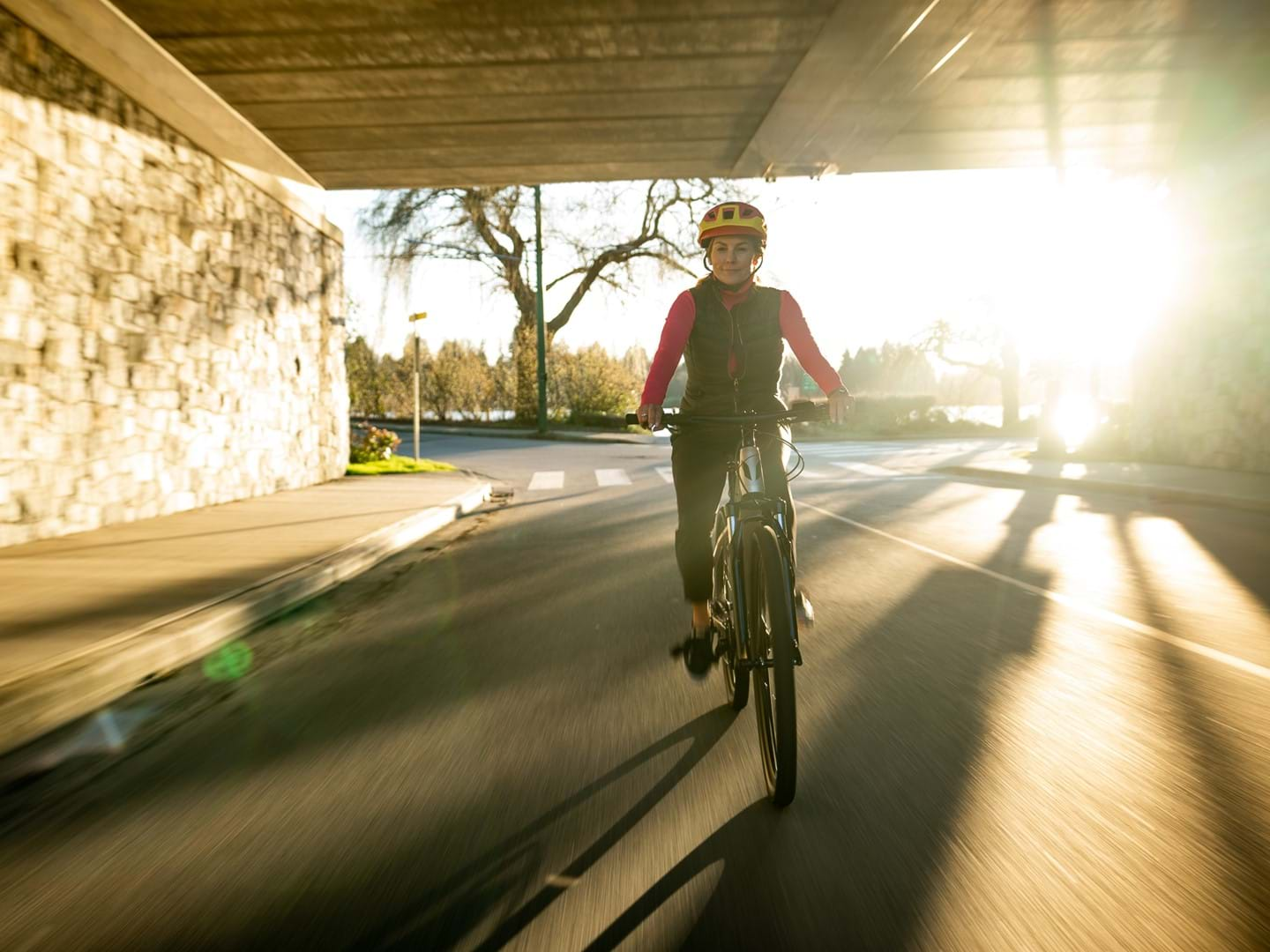 Use hand signals
Hand signals are an important way to communicate with other cyclists and motorists on the road. Use them whenever you're making a turn or changing lanes. And just like driving, don't forget to check behind you before changing directions.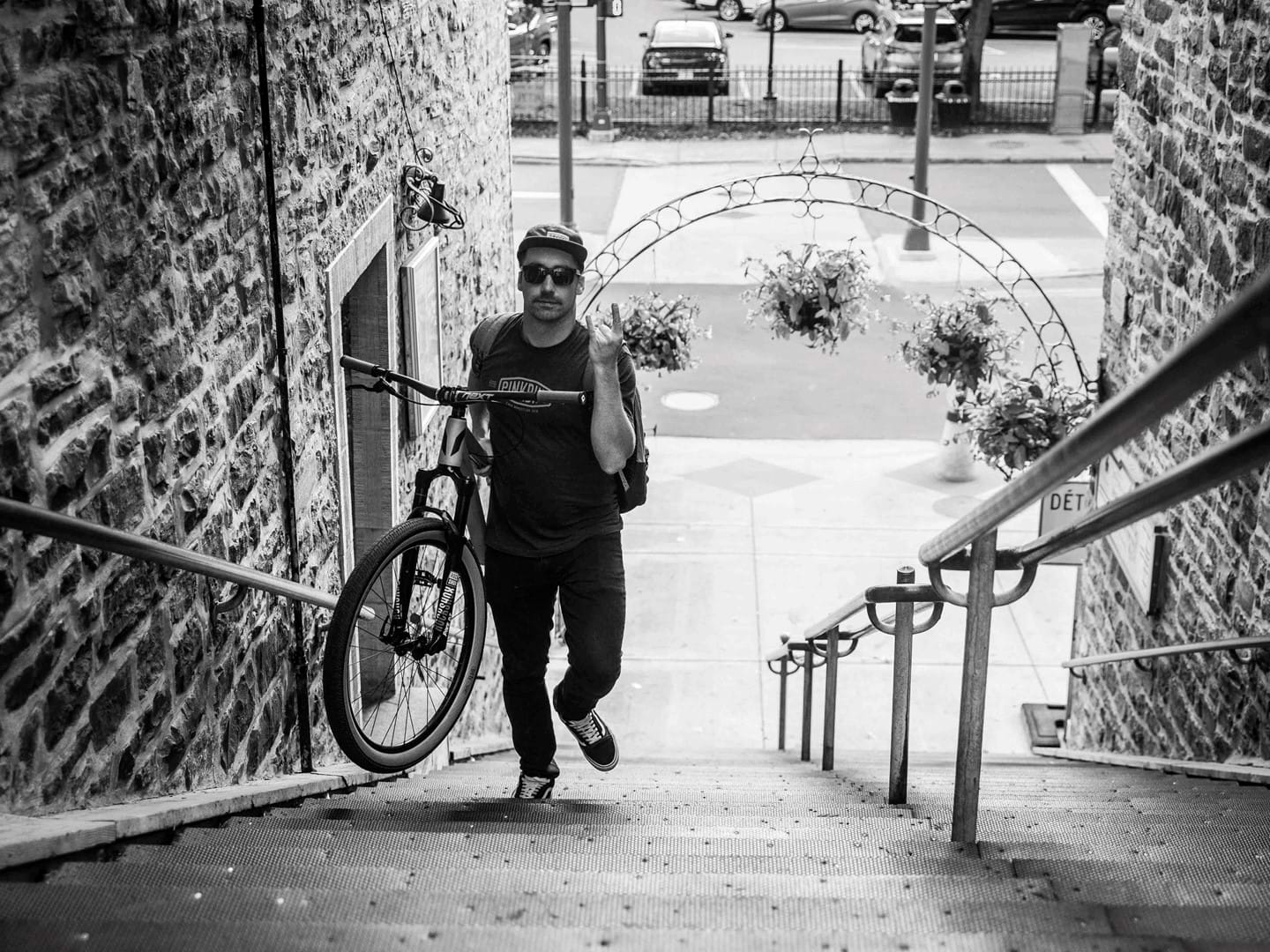 Obey the rules of the road
Cyclists are generally subject to the same rules as motorists, so make sure you always know and obey the rules of the road. Be courteous to other riders as well as to pedestrians! If you're passing a pedestrian, be kind and give them a heads-up with a friendly "On your left/right."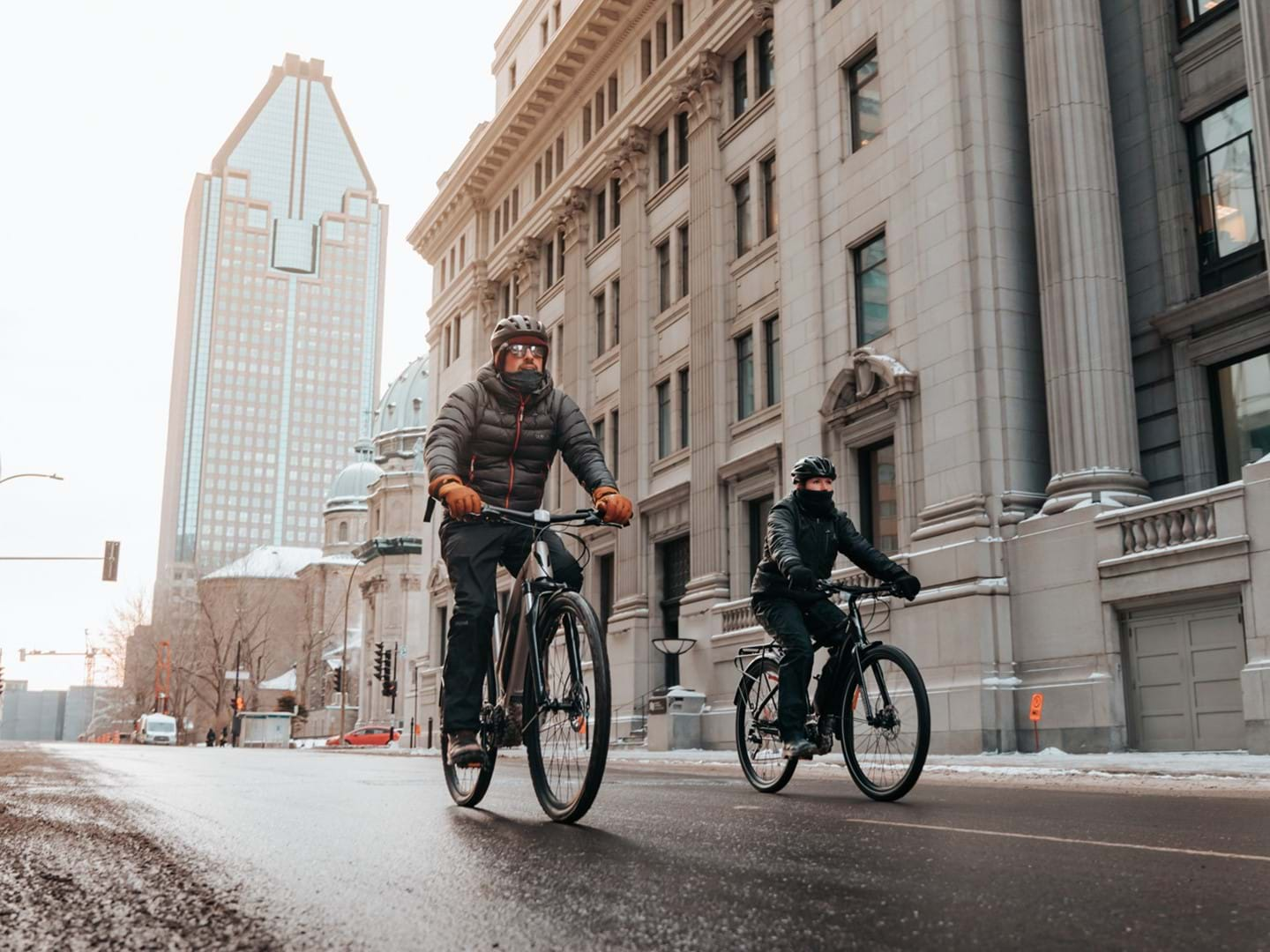 Have fun!
Commuting by bike is great way to relieve stress, get exercise, and get to where you're going! Take in the scenery, give a wave to fellow cyclists, and enjoy the fresh air as you pedal your way to work or home.