Tips from Devinci
How to Clean and Prepare Your Bike
Maybe you didn't take the time to clean up after your last ride, or you used your bike in the rain or mud. Or maybe you just want to tinker with your bike again because you're eager to ride again!
We've pulled together a few, easy tricks that you can do at home, do-it-yourself style, to get your bike prepped, sparkling, and ready to roll.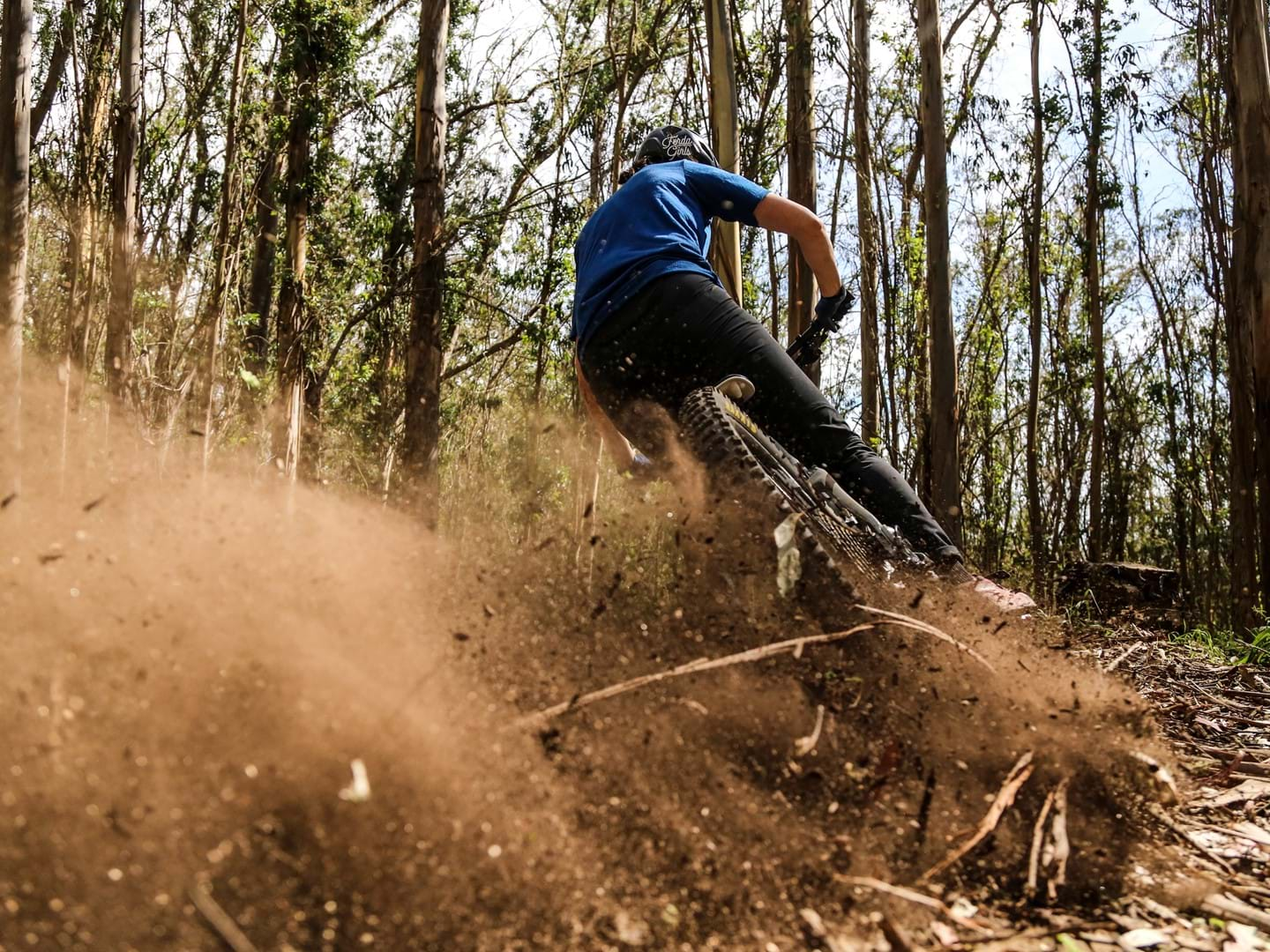 Checking your thru-axles or quick-releases 
Check that your thru-axles and quick-release skewers are tight and in place. You definitely don't want those to come loose while riding.
While you're there, take a minute to clean your thru-axles: simply pull them out, wipe them down, and put back in, making sure they're firmly in place.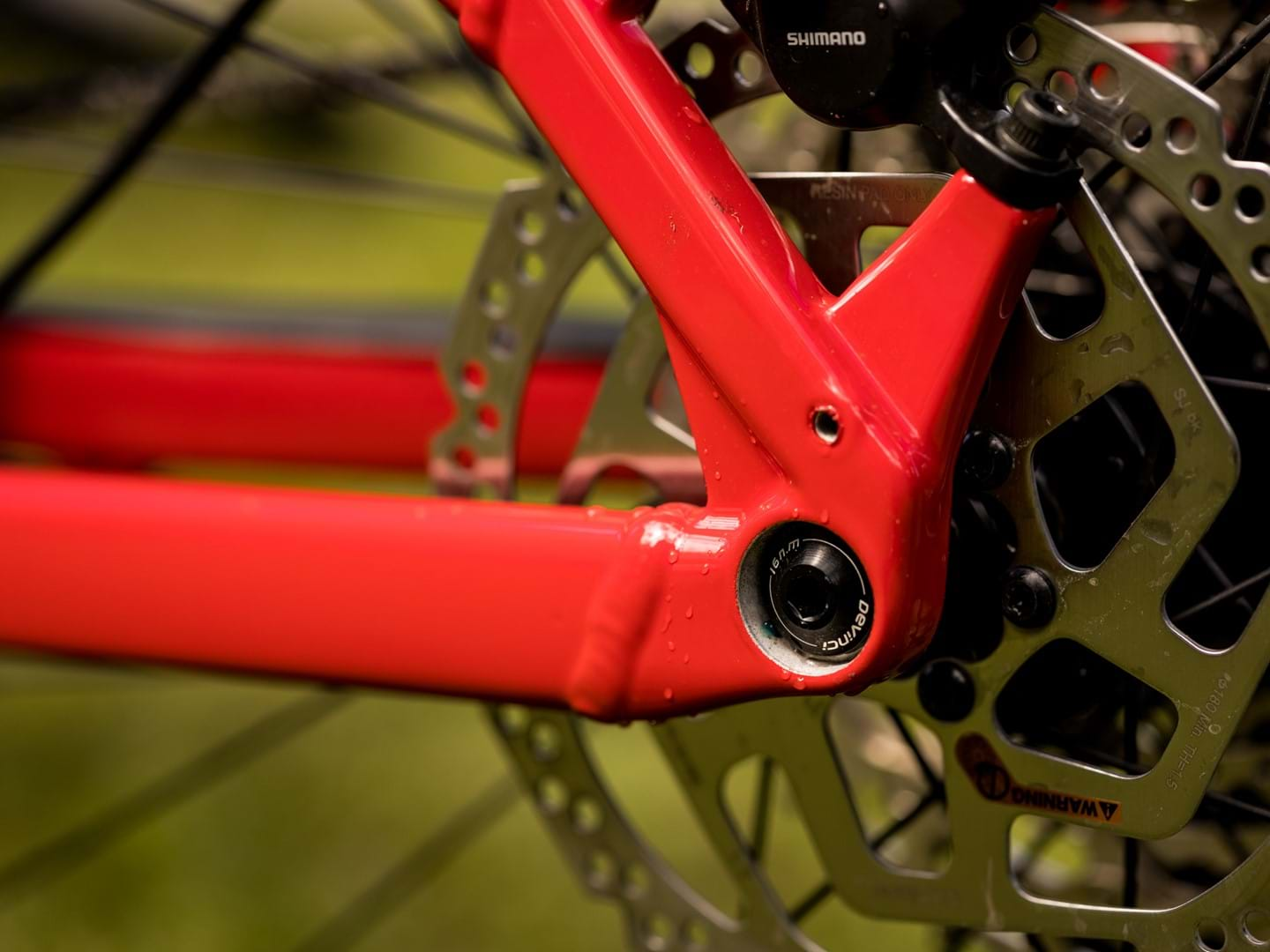 Inflating your tires
Check your tire pressure and inflate the tires to the recommended pressure. Remember, the maximum pressure of a bike tire isn't always the ideal pressure! Here is a great tool to help you get the right pressure.
If you're running a tubeless set-up, make sure that your sealant hasn't dried inside your tires. If it's been a few months, clean off the sealant and refill the tire with new sealant.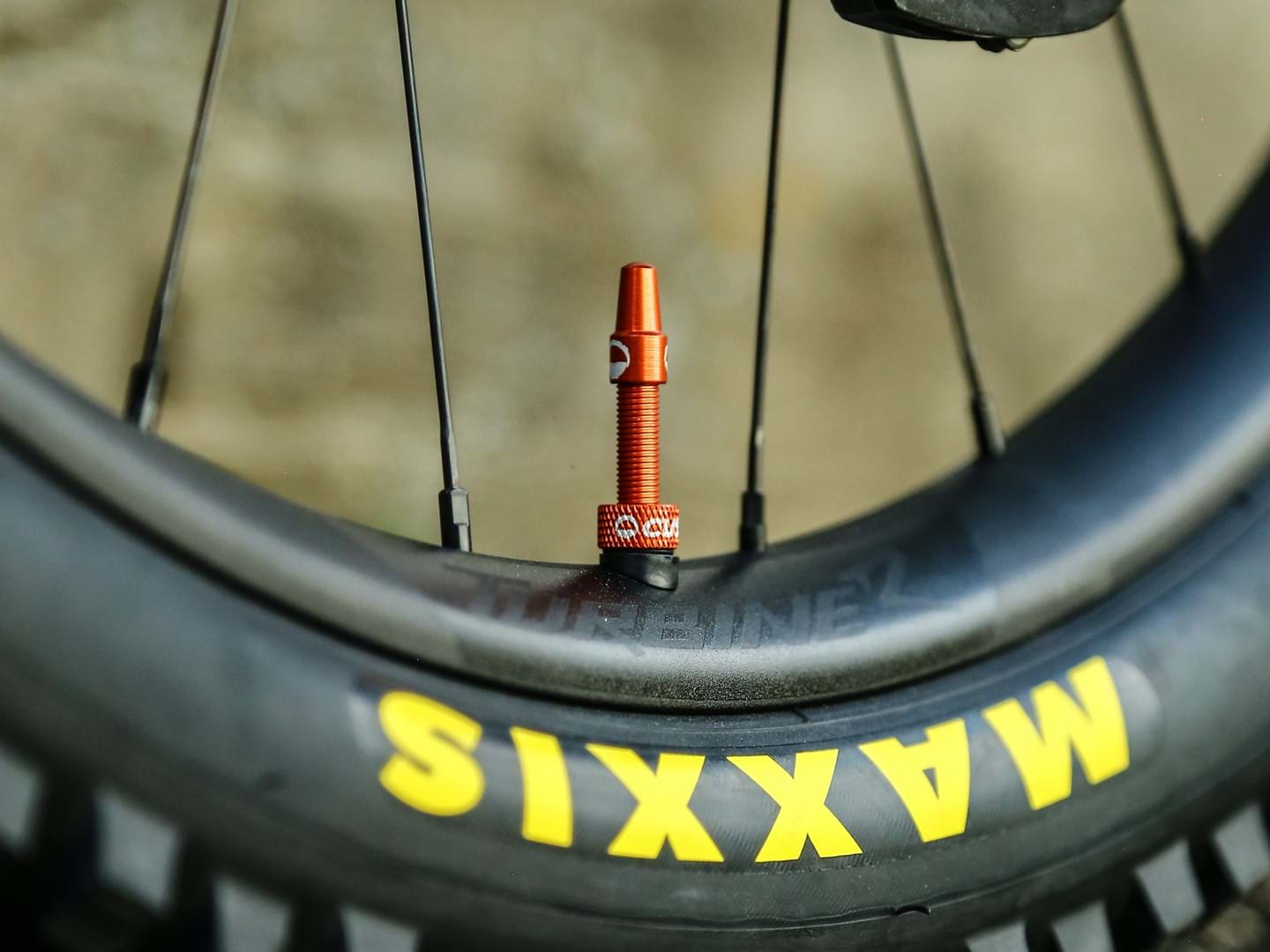 Checking brake pads for wear
It's important to check your brake pads regularly for wear. If they're getting close to worn out, they won't be as effective at stopping your bike. Worse, if you use them beyond a certain point, they will damage your rims or your disc-brake rotors.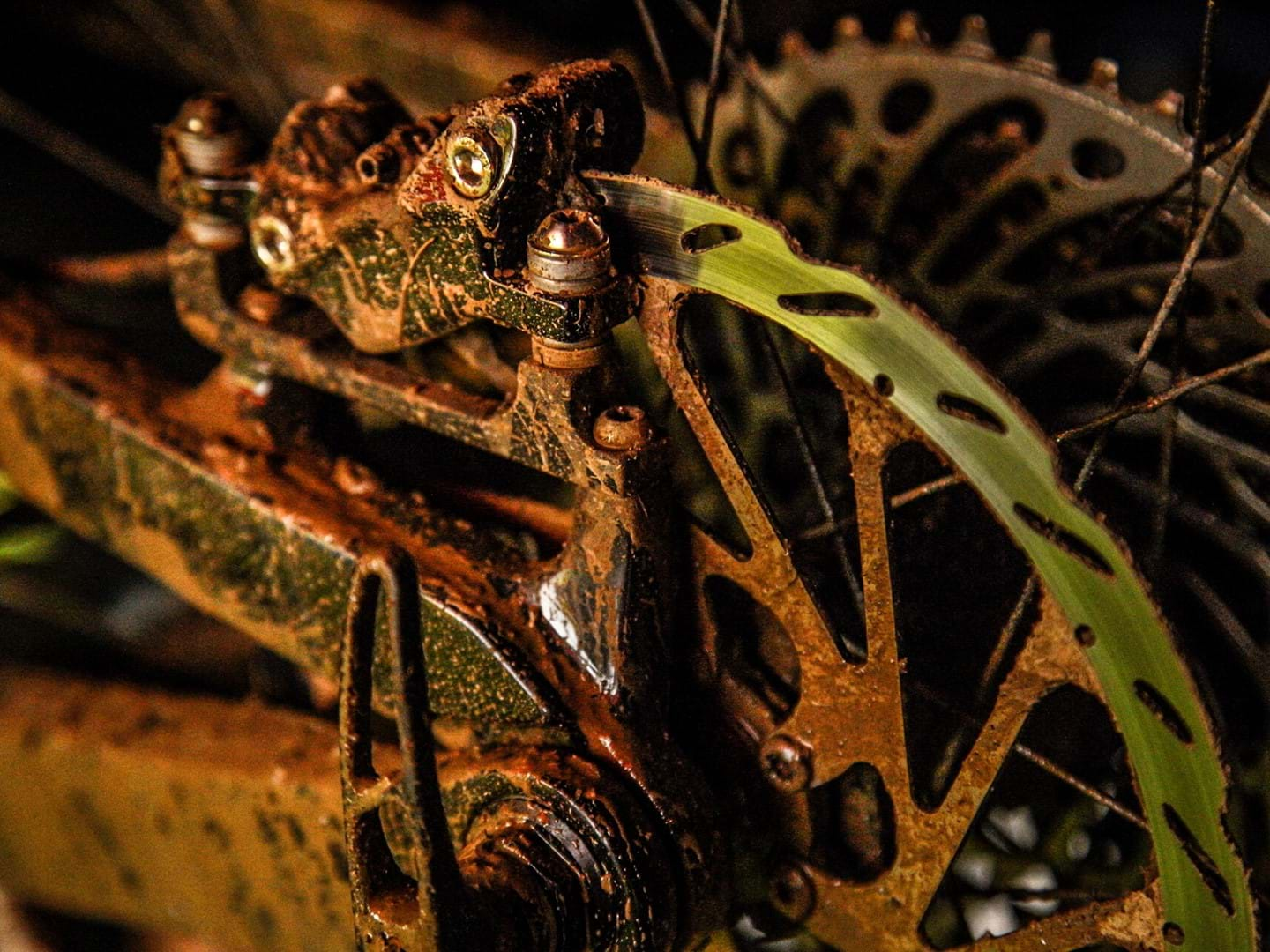 Cleaning your drivetrain
Your drivetrain is made up of all the parts that help move your bike forward, including the chain, cassette, chainrings, and derailleurs. Cleaning this setup with a brush will help keep your bike running smoothly; see below for tips on how to clean each part of the drivetrain.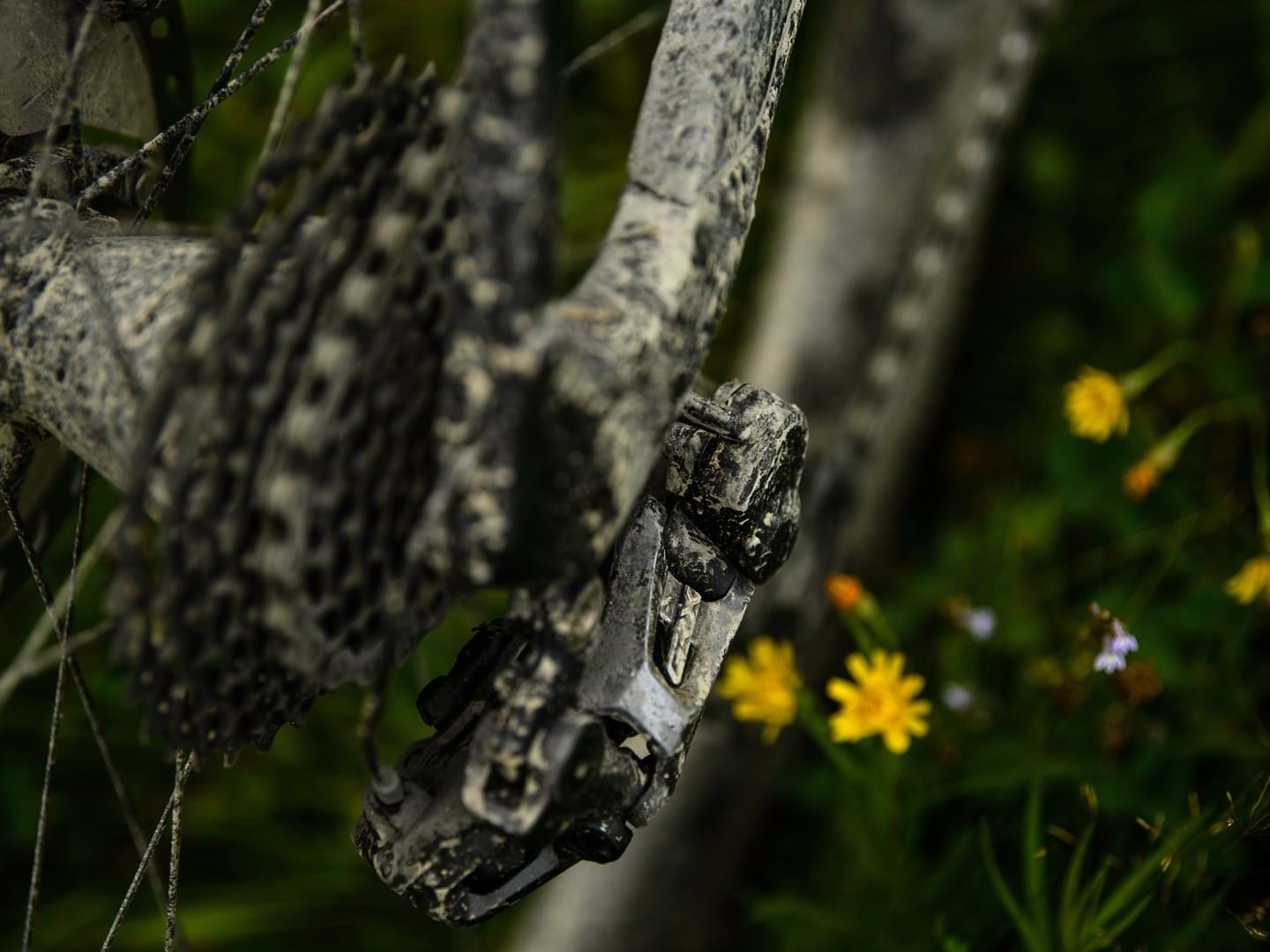 Cleaning your chain
Put your bike in a stand, or flip it upside-down, so that the drivetrain is accessible. If you have a chain-checker tool, now's a good time to verify the chain wear. Assuming that the chain is still good and doesn't need to be replaced, you will want to clean it: simply apply a degreaser to the chain and let it sit for a few minutes. Use a brush to scrub the chain, then wipe it down with a clean rag.
We recommend using Maxima Racing Oils bike degreaser and lubes!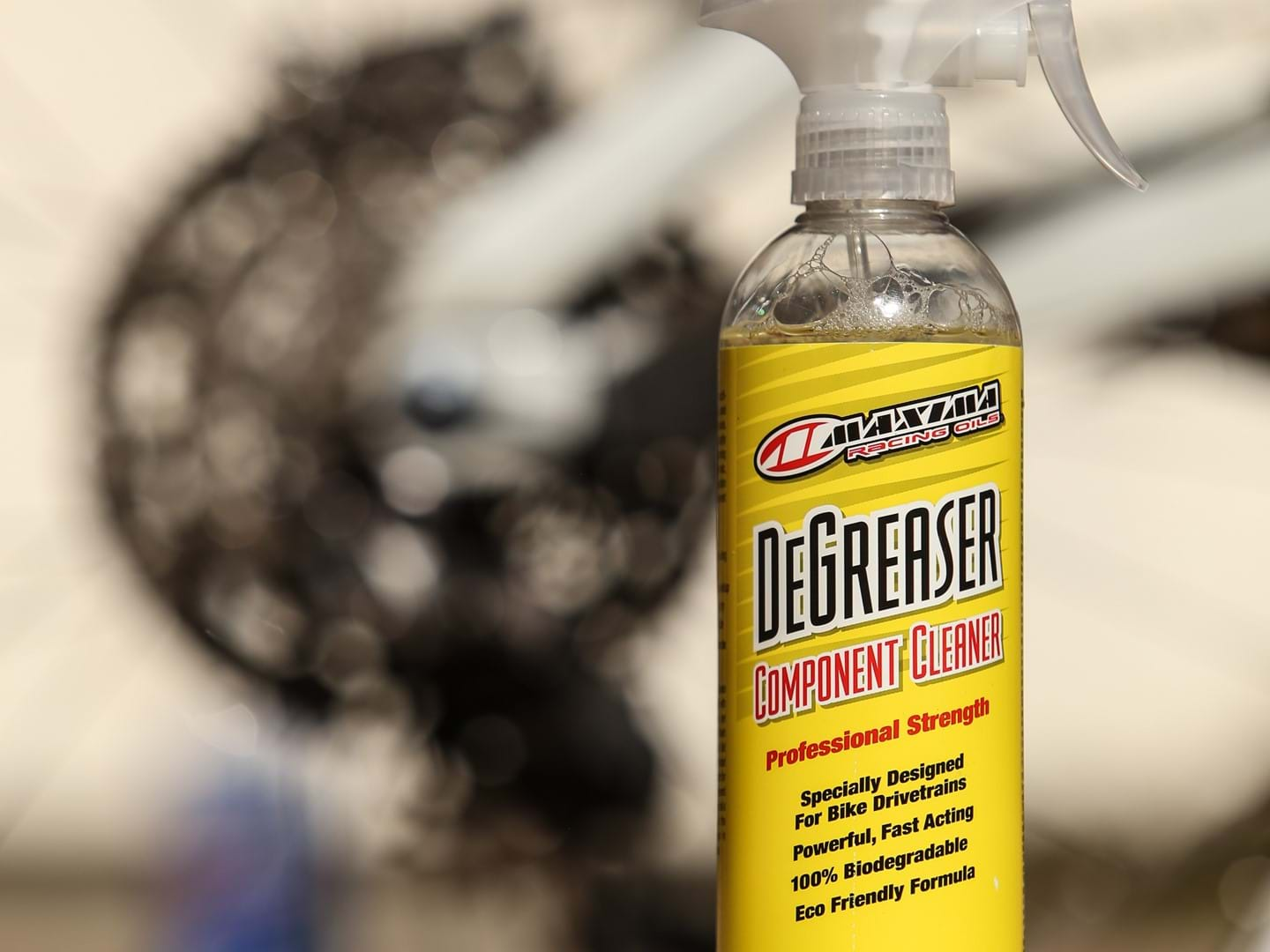 Cleaning the cassette
The cassette (or freewheel) is the stack of gears attached to the rear wheel of your bike; because of the narrow space between each gear, it's easy for the cassette to get coated in grime. To clean it, simply apply degreaser and scrub each gear with a small brush. Once you've dislodged the grime, flush it out with warm, soapy water; then rinse with clean water (you can use a hose, just keep the pressure low). Make sure to clean out the degreaser completely, so that the chain doesn't become grimy when you reapply the lube. Dry the cassette with a soft cloth (microfibre or a clean rag) and let sit until it's completely dry.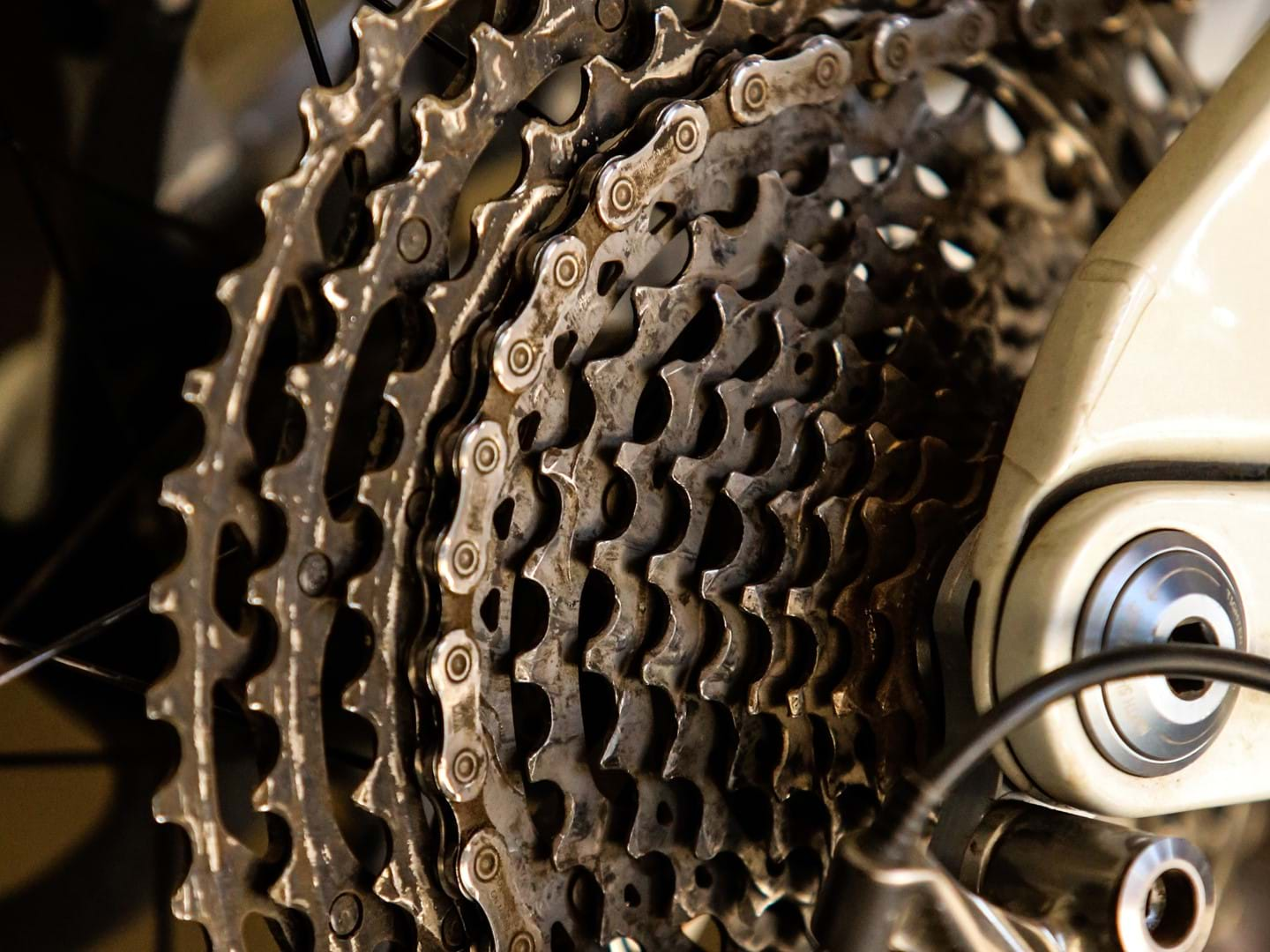 Cleaning pulley wheels
Pulley wheels are the small wheels on your derailleur that guide your chain as it moves up and down your cassette. Over time, they can get clogged with dirt and grime.
To clean them, use a plastic tire lever or a small screwdriver and remove the black goo from the wheels. Use a brush to scrub away any dirt, then wipe clean with degreaser. 
Lubing your chain
Applying some lubricant to your chain is a sure way to keep it running smoothly and to prolong the life of your drivetrain. You can buy chain lube at any bike shop; just make sure to apply it sparingly, and don't get any on your brakes or discs.
Using one drop per link and whipping away any excess the next day will make your life easier the next time you clean your bike; using too much lube attracts debris and covers your chain in black goo. Instead, use a minimum amount of lube, but apply it frequently (ideally, you should check the chain before each ride).
Cleaning your frame
Use a cloth or sponge with some soapy water to wash your frame. Make sure the soap doesn't contain any petroleum products as they can damage your frame's paint. Once you've washed the frame, rinse it with clean water and dry it with a soft cloth.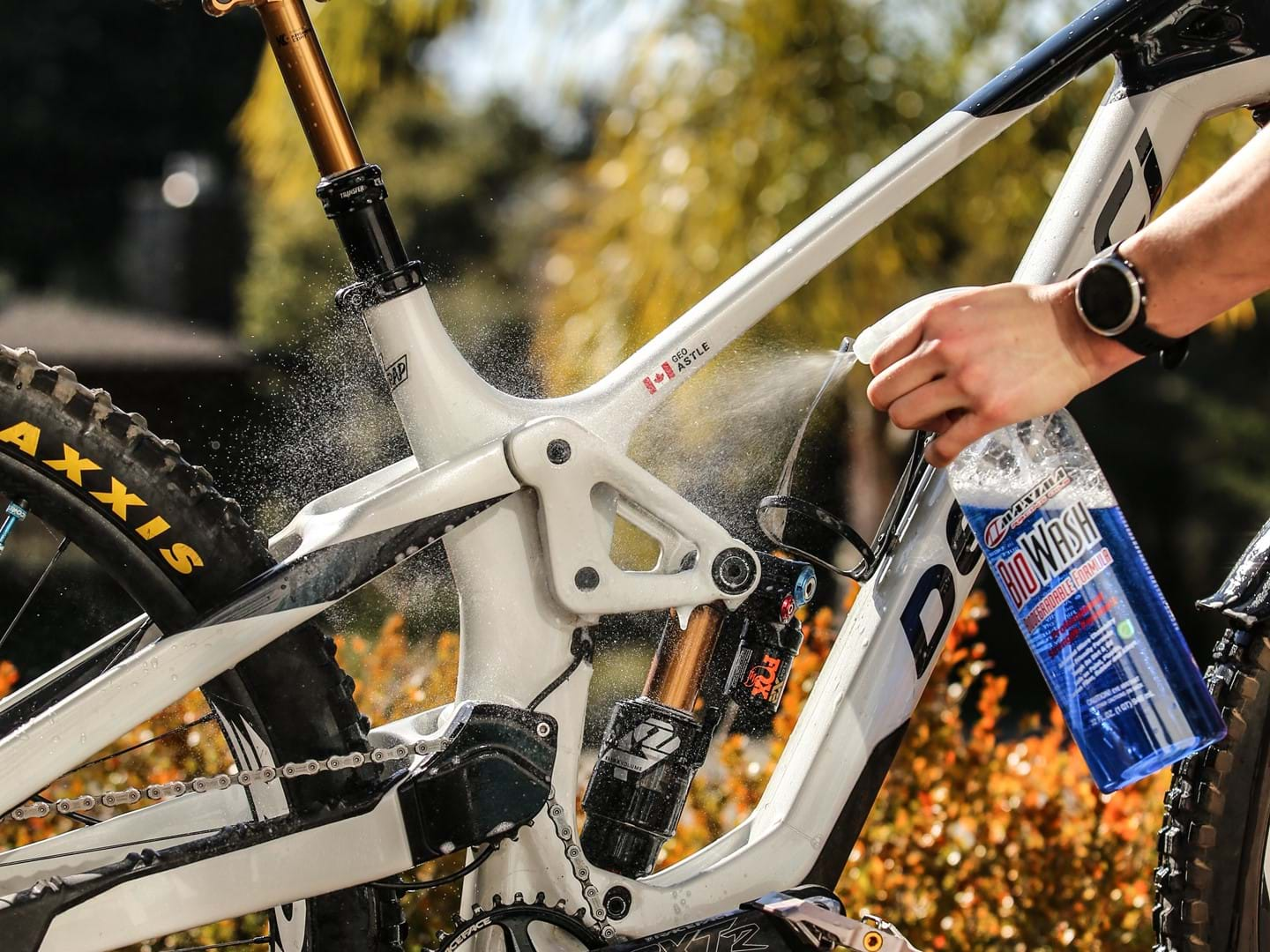 Looking for rust on cables and housings
While you're cleaning the bike, check your cables and housings for signs of rust. If you see any, it's a good idea to get the item replaced at a bike shop.
Keeping your cables and housings rust-free makes an enormous difference on shifting performance, so it's good practice to replace the cables every 1-2 seasons (depending on use and riding conditions).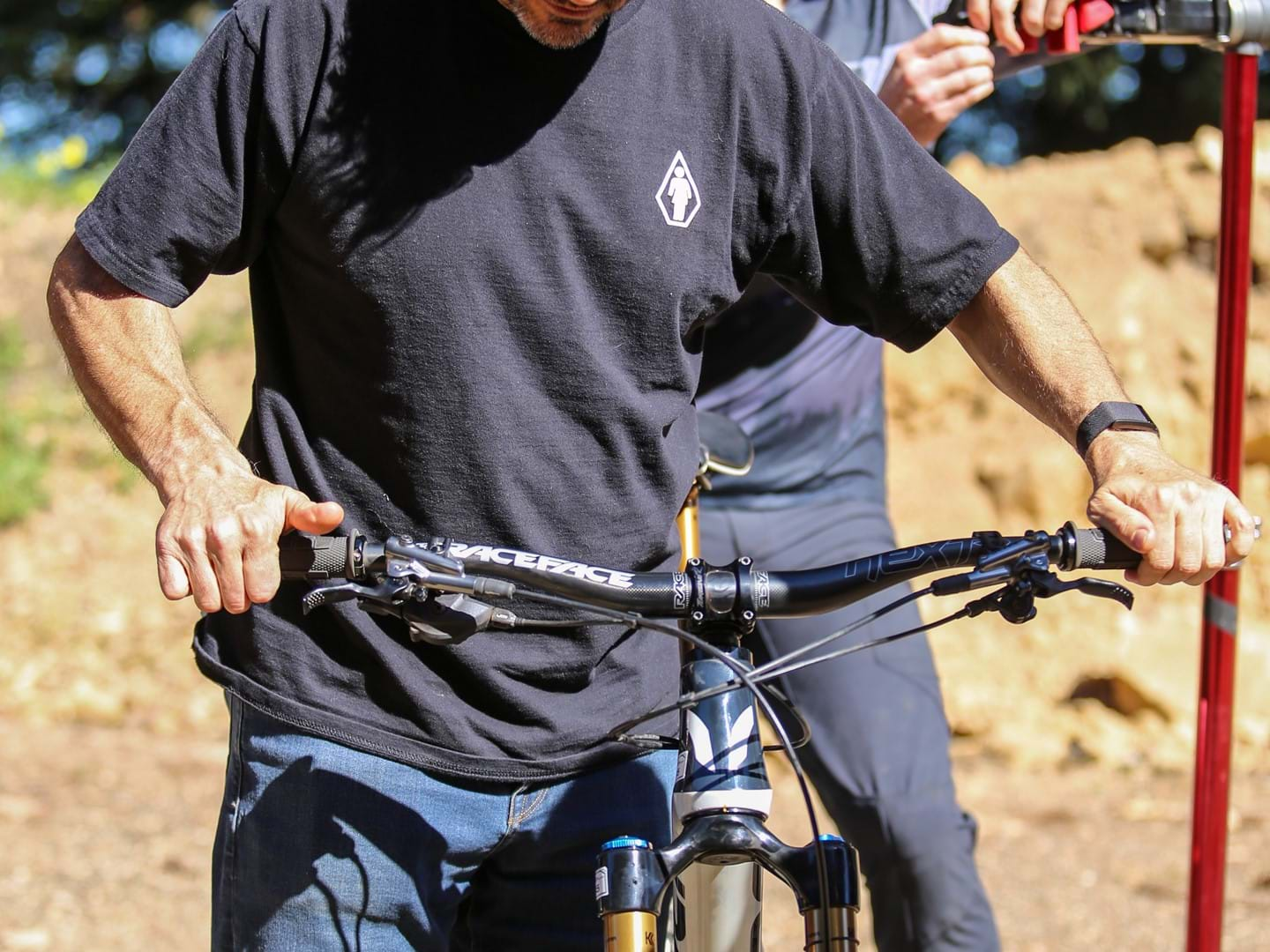 These are just a few things you can do at home to get your bike ready again. If you feel confident, check for play in your bearing and pivot; the same thing goes for your suspension, if you have one. Overall, you want to make sure that everything is running smoothly on your bike before heading out for the first spring ride.
Of course, if you want a professional tune-up, you can always bring it to your local Devinci dealer, where an expert will take care of all of this for you. They'll make sure everything is in perfect working order, helping you get the most out of your cycling season. Happy pedalling!